This is a sponsored post that contains affiliate links.
As a licensed hair stylist, I will admit to being a bit picky when choosing hair care brands. There's so many to choose from, and this can become overwhelming at times!
I became very excited when learning I had the chance to bring Pura d'or Hair and Body Care products to my readers. Why? This hair care brand has worked very hard to provide hair and body care solutions that work naturally. All ingredients come from nature, not a test tube. After using it just once, I could see and feel a change in my hair. Keep reading to find out all the great things Pura d'or has to offer!
From the Pura d'or website:
For more than four years, Pura d'or has been growing a culture planted on a natural set of values and beliefs. It comes down to one unified mission—to create organic personal care solutions that work naturally.
Our products are artisanally handcrafted by a hybrid team of artists and scientists, not by machines. All our ingredients are grown on trees, not in test tubes. Some say that this is a step backward, but we believe it's s a step in the direction of how the world should be.
The main ingredient in Pura d'or Shampoo and Conditioner is Argan Oil. The argan oil used is 100% cold pressed. Click
HERE
to read about the rest of the ingredients Pura'dor uses in their products.
The shampoo I've been using is the

Premium Organic Argan Oil Based Hair Loss Prevention Therapy

.

Although I don't suffer from hair loss, I've enjoyed using this shampoo for the last couple weeks. It has a great scent and the lather is very thick and luxurious. I've found with a lot of hair loss preventives, the lather is lost, but that's not the case with this one! Not only does is prevent hair loss, but it also strengthens and adds volume. Plus, it's pack full of added vitamins that helps with hair loss prevention.
The conditioner I'm currently using (and I LOVE) is the
Premium Organic Argan Oil Based Lavender Conditioner
. There's no way to describe how yummy this conditioner smells. You just have to try it! It's absolutely heavenly and if I could find a perfume that had the same scent, I would be buying it! I love that it's light-weight and suitable for daily use. Before I started using this one, I found myself skipping on most conditioners because of my oily scalp and hair; by mid-day my hair is super oily and limp. Not with this conditioner! It's suitable for all hair types and also helps to manage frizz and breakage. Just be sure to massage it through and leave on for 3-5 minutes for the best results.
This set also came with a bottle of
Pure and Organic Argan Oil
. I've used a lot of argan oils over the last year, but this one has to be my absolute favorite. It comes in a 4 oz bottle with a dropper and this will last a while. It's 100% cold pressed and has a very light scent. I've only used it on my skin, since it's already in the hair care products. However, it's light enough to apply after using the shampoo and conditioner. I apply it to my skin right out of the shower when my skin is still damp. It absorbs quick and leaves no greasy or sticky residue. It's also great for anyone who suffers from Eczema or Psoriasis. There are hundreds of uses for argan oil; everything from dry cuticles to fading stretch marks! If you are curious like I was, just google it. There are thousands of sites that go in depth and offer some really cool ideas.
To try this wonderful Hair and Body Care set, click
HERE
. Be sure to use the code START20 to receive 20% off (first time customers only.)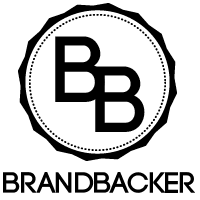 Powered by BRANDBACKER