Today's post is extra special. Not only do I get to share a new product with you, I also get to share my first giveaway! Thanks to BrandBacker and
Apothecary Extracts
, one lucky reader will win a 4 oz bottle of 100% Pure Australian Tea Tree Oil. The winner will also get a free E-book with over 50 unique and surprising ways to use tea tree oil.
Keep reading to find out more information about this tea tree oil. Also, be sure to enter the giveaway at the bottom of this post for your chance to win!
Before doing this review, I wasn't aware of all the medicinal properties tea tree oil contains. For example, tea tree oil has strong effects as a antibacterial and antiviral treatment. Also, did you know tea tree oil is effective at killing 99.9% of MRSA within 4 hours? That fact really surprised me... I had no idea!
According to Apothecary Extracts:
Tea Tree Essential Oil is best known as a very powerful immune stimulant. It can help to fight all three categories of infectious organisms (bacteria, fungi, and viruses), and there is evidence that Tea Tree Oil massages prior to an operation may help to fortify the body and reduce post-operative shock.

Used in vapor therapy, Tea Tree Oil can help with colds, measles, sinusitis and viral infections.

One of the most versatile essential oils. Naturally fight Acne, Toenail Fungus, Lice, Yeast Infections, Skin Tags, Cold Sores, Dandruff, Ringworm, Fleas, Warts, Psoriasis, and More.

Use to make your own Shampoo, Lotion, Soap, Face Cleaner, Body Wash, and Toothpaste. Stop polluting your home and make all natural Household Cleaners, Detergents, Shower Sprays, Bathroom Disinfectants, and Kitchen Sprays.
Some of the following tips can be found in the E-Book:
Add a few drops to freshen laundry
Add a several drops to pet beds to keep fleas away
Mix tablespoon with water bottle for an all-purpose cleaner
Just remember, this particular brand is pharmaceutical grade tea tree oil. Be sure to follow directions and dilute it accordingly. If you are nervous about trying it for the first time, test a small patch on your inner arm. Furthermore, i
f you have sensitive skin, I suggest checking with your physician first.
Not only do I love the "vintage" look and feel of the bottle, I also love how the company adds the "bottled" date to each bottle. I received my tea tree oil around the second week of September. As you can see below, the label shows it was bottled August 2014.
Don't forget, each bottle sold comes with a *FREE* E-Book filled with over 50 uses for Tea Tree Oil!
Head over to
Amazon
and place your order today. A 4 oz bottle like the one shown above is
$24.95 and shipping is free. The e-book containing over 50 diy recipes is included in the price.
Also, don't forget to enter the giveaway for a chance to win a free 4 0z bottle, just like the one shown above. Good luck!
Apothecary Extracts Tea Tree Oil Giveaway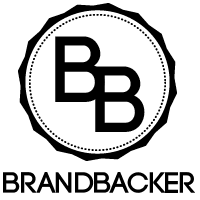 Powered by BRANDBACKER