I was contacted through BrandBacker to test and review Exuviance Illumination Duo by NeoStrata along with their Performance Peel AP25.
To be honest, I'd never heard of this brand before brandbacker contacted me. While I waited on my product to arrive, I decided to check out the website and read a few reviews.
How had I never heard of this brand?! I found comment after comment, review after review, all praising this skincare line. After reading all the positive reviews, I was ready to try it out and decide for myself.
Keep on reading to find out if my #PeelChallenge was a success and also my thoughts on the Illumination Duo.
Performance Peel AP25
The statistics above are about the Performance Peel AP25. I was sent 3 packets of the performance peel which I've really enjoyed using.
As I mentioned above, I read a lot of comments on this skincare line. I also ran across several customer photos similiar to the one above... very impressive after 5 weeks of application!
Did I see the same results as in the image above? No, nothing that dramatic. Although, I only had enough product for 2 weeks. I've noticed a more even and brighter skin tone and my pores don't seem as noticeable.
Performance Peel AP
Below is an excerpt from their website explaining what ingredients are in the performance peel and exactly how it works:
A 25% blend of AHAs and PHAs including Glycolic Acid, Mandelic Acid and Gluconolactone that exfoliates dead, dull surface layers, and stimulates the process of cell renewal among all skin layers, to reveal healthier cells. Clinical studies after one month of twice weekly use when used with an Exuviance PHA regimen indicate:
100% of users saw improvement in fine lines & wrinkles

94% of users saw more even skin tone, texture & radiance
For more info on the Performance Peel AP25, click
here
.
Exuviance Illumination Duo
I also received a sample set of the Exuviance Illumination Duo, pictured above. I was less familiar with this type of product. Out of all the products I have added to my skincare routine, evening and night cream hasn't been one of them.
This duo combines the power of the nighttime transformer, Evening Restorative Complex, with the 100% pure active formulation of Vitamin C.
More from their
website
...
Evening Restorative Complex is clinically proven to improve overall skin texture, tone, and appearance
90% saw smoother skin after 4 weeks of using Exuviance Evening Restorative Complex
Vitamin C+ Antiaging Booster amps up the effects of the Evening Restorative Complex, helping to fade the look of dark spots while improving firmness and smoothing wrinkles
Exuviance Illumination Duo
This duo is mixed together and used before bed. I've used it each night for the past 3 weeks, and I have noticed my skin isn't as dry and flaky around my nose. I'm also using Vitamin C serum in the morning before I apply moisturizer. Overall, my skin feels tighter and has a smoother appearance.
Since using the Performance Peel along with the Illumination Duo, I am very happy with my results. I'm curious to see what my results will be in a couple more weeks, so I'm going to continue using the Performance Peel. I'm seeing positive changes in 2 weeks, so I can't wait to see what one month will look like!
Have you used Exuviance products in the past? Is it part of your daily skincare routine? If so, I would love to hear your experiences. Leave me a comment below!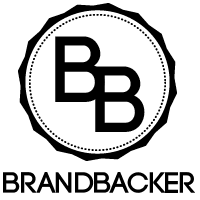 Powered by BRANDBACKER