It's time for another giveaway! My posts and reviews usually center around beauty products and skincare, but today it's all about candles! I was contacted to review and host a giveaway for
Old Factory Candles
and I've had a lot of fun getting to know this company and their products.
Keep reading to find out my thoughts on these candles and look for the giveaway at the bottom of the post. A Old Factory 3-piece candle set (pictured above) will go to one lucky reader!
From Old Factory:
Old Factory candles are hand-poured in the USA with natural soy wax, and premium fragrance oils. The Old Factory Candle Gift Sets each contain 3 different scented candles. Each candle burns clean and even for 20 hours. The subtle jar design makes it the perfect complement for any decor, and any room of the house - kitchen, bedroom, bathroom, family room, great room, and basement. Each gift set is themed around a group of related fragrances. So everyone is sure to find something perfect for every occasion, every room in the house, and all the special someones in your life. Old Factory Candle Gift Sets are sold exclusively on Amazon.
Choose between 12 candle sets:
Each 2 ounce candle is in a glass jar with a black lid. The scent of the candle is marked on the bottom of the jar. They came neatly packaged and smell wonderful! Gift wrapping is also available when ordering through Amazon.
I decided to go with the Winter Wonderland set which includes Hot Cocoa, Roasted Chestnut and First Snow.
At first glance, I was slightly disappointed with the size of each candle. I usually buy large jar candles because I use them frequently. However, after burning these candles quite a bit over the last 2 weeks, I see how Old Factory can guarantee the 20 hours of burn time. My candles still have quite a bit of wax left which
tells me they are slow burning.
As for the amount of fragrance the candles have? The scent of the candles are perfect for my taste. Right out of the box, I thought the scent was a little weak. However, that changed after the candle burned for a few minutes. The room slowly began filling up with the scent and it wasn't overpowering. I don't like a candle to be so strong that it induces a headache. Also, I've had several candles disappoint me once they were lit the second time. Lots of candles smell wonderful in the beginning, but fade through the life of the candle. After 2 weeks of using the candles several times each, the scents are very noticeable and smell amazing.
I'm so happy I was given the opportunity to review these candles. I've already got my eye on a few other sets that I would love to try such as Man Cave and Fall Harvest. I think they'd be a great Christmas gift as a set, or separate if you need a few small, inexpensive gifts.
You can purchase the Old Factory candle gift sets from
Amazon
.
Old Factory Candle Gift Set Giveaway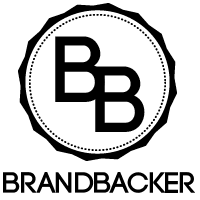 Powered by BRANDBACKER